Welcome to Mandy's School of Tumbling & Trampoline
About us
Mandy Zoonekynd started Mandy's School of Tumbling & Trampoline in 1998. Since then the club has produced an estimated 15 National Tumblers and Trampolinists. The club also produced, Bianca Zoonekynd, who brought home South Africa's first World medal in 16 years.
Catch up with Eastern Capes finest tumblers and trampolinest, this club has produced some of the best gymnasts in South Africa and in the world.
Our classes are for all ages, 3 years to adult, whether you are a beginner or an olympist. Our classes include the following:
Tumbling
Trampolining
Double-Mini Trampoline
"GYMINI KIDZ" - Our Pre-School gymnastics Programme.
Working parents, Gymini Kidz now makes this fantastic sport accessible to your child by presenting classes at their very own school !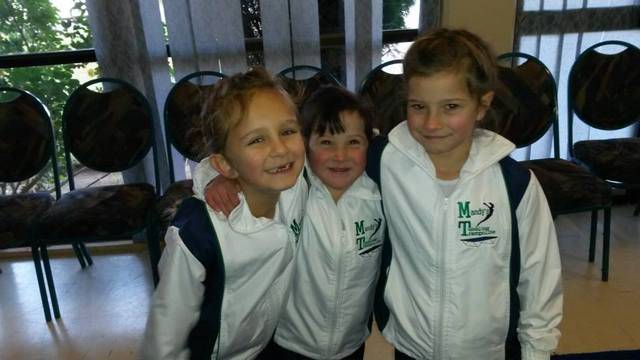 Club Championships to be held on the 30th of July.
Door Entry R10 pp
Tuckshop available
Contact Information
Booking Enquiries: Mandy - 0733003478
General Enquiries: Mandy - 0733003478
Contact Number: 0834540396
Event Location
Mandy's Tumbling & Trampoline
152 Horseshoe Crescent
Theescombe
Eastern Cape
Port Elizabeth

Event Dates
This event recurs annually.

Year 1
Start Date: 2016-07-30 08:00
End Date: 2016-07-30 13:00
BIANCA'S WORLD RECORD DIFFICULTY ROUTINE
At World Champs in November Bianca set the record of most difficulty in a routine. The record stood for 10 years. Also the only triple back seen from a girl at the whole competition
WORLD CUP VIDEO - BIANCA TAKES BRONZE !
BULGARIA 2012
Bianca Zoonekynd at Sofia Cup DMT and World Cup Tumbling
Quick enquiry
Complete and submit
Contact us:
Tel and address detail:
Office information:
152 Horseshoe Cres.
Theescombe
6008
Port Elizabeth
South Africa

Contact detail:
Tel: (041) 368 4850
Cell: 0733003478
Cell: 0834540396

E-mail:
Using this site means you accept its
terms
| Copyright © 2017 Mandy's School of Tumbling & Trampoline, Port Elizabeth, South Africa
| website by